Artissima 2021 is looking forward to welcoming you to Torino for its 28th edition in a double hybrid guise, physical and virtual.
From 5 to 7 November the large spaces of the Oval will host the traditional event, with 154 galleries in 4 sections: Main Section, Dialogue/Monologue, New Entries and Art Spaces & Editions.
From 4 to 9 November the digital platform artissima.art will feature the cross-media project Artissima XYZ, which transforms into an immersive digital experience the 3 curated sections: Present Future, Back to the Future and Disegni. Next to the online showing, this year the 30 artists will also be presented at the fair from 5 to 7 November in 3 collective exhibitions, one for each section.
Discover the complete list of exhibitors below, or explore it at: www.artissima.art
MAIN SECTION 
89 established galleries working internationally
+2 Tehran – 50 GOLBORNE London – AB-ANBAR Tehran, London – GIAMPAOLO ABBONDIO Todi  – ADA Roma – ANNEX14 Zurich – ROLANDO ANSELMI Berlin, Roma – FRANCESCA ANTONINI Roma – APALAZZOGALLERY Brescia – ENRICO ASTUNI Bologna – PIERO ATCHUGARRY Miami, Pueblo Garzón – ATHR Jeddah – AURAL Alicante, Madrid – MARINA BASTIANELLO Mestre-Venezia – BIASUTTI & BIASUTTI Torino – BOCCANERA Trento, Milano – ISABELLA BORTOLOZZI Berlin – THOMAS BRAMBILLA Bergamo – C+N CANEPANERI Milano, Genova – CAPSULE SHANGHAI Shanghai – CAR DRDE Bologna – CASTIGLIONI Milano, Sao Paulo – CONTINUA San Gimignano, Beijing, Les Moulins, Havana, Roma, Sao Paulo, Paris – RAFFAELLA CORTESE Milano – DAUWENS & BEERNAERT Brussels – DE' FOSCHERARI Bologna – DEP ART Milano – DVIR Brussels, Tel Aviv – ENCOUNTER London – EX ELETTROFONICA Roma – RENATA FABBRI Milano – FRITTELLI Firenze – GALLLERIAPIÙ Bologna – KISTEREM Budapest – KÖNIG Berlin – KOW Berlin – LAVERONICA Modica – GILDA LAVIA Roma – LEHMANN + SILVA Porto – LOOM Milano – M77 Milano – MAGAZZINO Roma – NORMA MANGIONE Torino – PRIMO MARELLA Milano, Lugano – MATÈRIA Roma – MAZZOLENI Torino, London – MAZZOLI Berlin, Modena, Dusseldorf – URS MEILE Lucerne, Beijing – MENO PARKAS Kaunas, Dusseldorf – MOHSEN Tehran – MONITOR Roma, Lisbon, Pereto – MOR CHARPENTIER Paris, Bogotà – FRANCO NOERO Torino – NOIRE Torino, Tokyo – NOME Berlin – ÖKTEM AYKUT Istanbul – P420 Bologna – P74 Ljubljana – ALBERTA PANE Paris, Venezia – PEOLA SIMONDI Torino – PERES PROJECTS Berlin – GIORGIO PERSANO Torino – PI ARTWORKS London, Istanbul – PODBIELSKI CONTEMPORARY Milano – GREGOR PODNAR Berlin – POGGIALI Firenze, Milano, Pietrasanta – PROMETEO Milano, Lucca – REPETTO London – MICHELA RIZZO Venezia – ROSENFELD London – ROSSI & ROSSI London, Hong Kong – LIA RUMMA Milano, Napoli – ROSA SANTOS Valencia, Madrid – SPAZIOA Pistoia – SPROVIERI London – JIRI SVESTKA Prague – THE GALLERY APART Roma – TORNABUONI ARTE Firenze, Milano, Forte dei Marmi, Crans-Montana, Paris – TUCCI RUSSO Torre Pellice, Torino – UNA Piacenza – UNTITLED PROJECTS Vienna – VIGATO Alessandria – VIN VIN Vienna – VISTAMARE/VISTAMARESTUDIO Pescara, Milano – WHATIFTHEWORLD Cape Town – HUBERT WINTER Vienna – JOCELYN WOLFF Paris – Z2O SARA ZANIN Roma – ZILBERMAN Istanbul, Berlin
---
DIALOGUE/MONOLOGUE 
37 galleries presenting 1 or 2 artists in dialogue
10 A.M. ART Milano – A+B Brescia – LUIS ADELANTADO Valencia – AF GALLERY Bologna – ARCADE London, Brussels – SÉBASTIEN BERTRAND Geneva – BRUTHAUS Waregem – CHARIM Vienna – CLIMA Milano – COLLI Roma – MAURIZIO CORRAINI Mantova – DANTENDORFER Vienna – DIX9 Paris – DÜRST BRITT & MAYHEW The Hague – EXILE Vienna – DORIS GHETTA Ortisei – IN ARCO Torino – JECZA Timisoara – GEORG KARGL Vienna – LABS Bologna – MADRAGOA Lisbon – MASSIMOLIGREGGI Catania – NOSCO Marseille, London – O GALLERY Tehran – OTTO Bologna – FRANCESCO PANTALEONE Palermo, Milano – TATJANA PIETERS Ghent – PRODUZENTENGALERIE HAMBURG Hamburg – RIBOT Milano – KARSTEN SCHUBERT London – EDUARDO SECCI Firenze, Milano – SODA Bratislava – STUDIO G7 Bologna – CATINCA TABACARU New York, Harare, Bucharest – ISABELLE VAN DEN EYNDE Dubai – VEDA Firenze – VIASATERNA Milano
---
NEW ENTRIES 
16 emerging galleries participating at Artissima for the first time
31 PROJECT Paris – NIR ALTMAN Munich – BEATRICE BURATI ANDERSON Venezia, Roma – GIAN MARCO CASINI Livorno – CIBRIÁN San Sebastián – DOUBLE V Marseille, Paris – EAST CONTEMPORARY Milano – GETHER CONTEMPORARY Copenhagen – INJA Tehran – FABIENNE LEVY Lausanne – MONTI8 Latina – BRUNO MÚRIAS Lisbon – NICOLETTI London – OH GALLERY Dakar – BRITTA RETTBERG Munich – DUARTE SEQUEIRA Braga – MARTINA SIMETI Milano – SUNDY London – SOPHIE TAPPEINER Vienna – THE ADDRESS Brescia – TRIANGLE Moscow – SOPHIA VONIER Salzburg – WHITE NOISE Roma – WONNERTH DEJACO Vienna – YAMAMOTO KEIKO ROCHAIX London
---
ART SPACES & EDITIONS 
Limited editions, prints and multiples by contemporary artists
AND THE EDITIONS Vienna – COLOPHONARTE Belluno – L'ARENGARIO S. B. Gussago, Brescia – MARTINCIGH Udine – DANILO MONTANARI Ravenna – STUDIO MONTESPECCHIO Montespecchio – TRECCANI ARTE Roma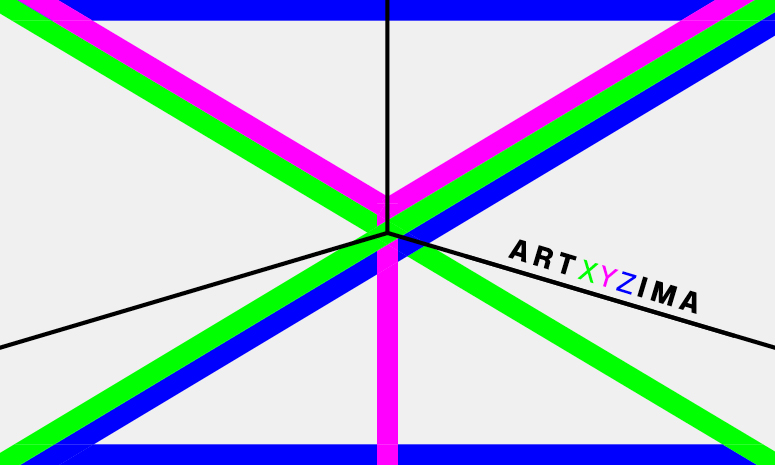 ARTISSIMA XYZ – PRESENT FUTURE
online with a pop-up at the fair
10 monographic projects by young emerging artists, curated by Ilaria Gianni and Fernanda Brenner
GAËLLE CHOISNE, AIR DE PARIS Paris – ROBERTO FASSONE, FANTA-MLN Milano – JESSICA KAIRÉ, PROYECTOS ULTRAVIOLETA Guatemala City – VOJTĚCH KOVAŘÍK, MENDES WOOD DM Sao Paulo, Brussels, New York – DIANA POLICARPO, LEHMANN + SILVA Porto – PAOLO SALVADOR, PERES PROJECTS Berlin – GOKULA STOFFEL, FORTES D'ALOIA & GABRIEL Sao Paulo, Rio de Janeiro – TADÁSKÍA (MAX WÍLLÀ MORAIS), SÉ GALERIA Sao Paulo – FEDERICO TOSI, MONICA DE CARDENAS Milano, Zuoz, Lugano – YULI YAMAGATA, MADRAGOA Lisbon
---
ARTISSIMA XYZ – BACK TO THE FUTURE
online with a pop-up at the fair
10 projects dedicated to the rediscovery of pioneers of contemporary art, curated by Lorenzo Giusti and Mouna Mekouar
REBECCA ALLEN, ARCADE London, Brussels – DOVE BRADSHAW, THOMAS REHBEIN Cologne – SYLVANO BUSSOTTI, CLIVIO Parma, Milano – WALTÉRCIO CALDAS, ALMEIDA E DALE Sao Paulo – RAFIK EL KAMEL, SELMA FERIANI Tunis, London – JOSEPH GRIGELY, AIR DE PARIS Paris – EMANUELA MARASSI, GANDY Bratislava – MARKUS OEHLEN, KARMA INTERNATIONAL Zurich – JULIÃO SARMENTO, GIORGIO PERSANO Torino – ERNEST T., SEMIOSE Paris
---
ARTISSIMA XYZ – DISEGNI
online with a pop-up at the fair
10 projects dedicated to the most relevant developments in drawing, curated by Bettina Steinbrügge and Lilou Vidal
ANNE BOURSE, CRÈVECOEUR Paris – BERTRAND DEZOTEUX, BERNARD JORDAN Paris, Zurich, Berlin – JUDITH HOPF, DEBORAH SCHAMONI Munich – ANA JOTTA, PROJECTESD Barcelona – JOSÉ LEONILSON, ALMEIDA E DALE Sao Paulo – DIEGO MARCON, ERMES-ERMES Vienna, Roma – KATJA MATER, LAMBDALAMBDALAMBDA Prishtina – OSWALD OBERHUBER, KOW Berlin – LORENZO SCOTTO DI LUZIO, VISTAMARE/VISTAMARESTUDIO Pescara, Milano – JOSÉ ANTONIO SUÁREZ LONDONÕ, GALLERIA CONTINUA San Gimignano, Beijing, Les Moulins, Havana, Roma, Sao Paulo, Paris