The future of contemporary art has passed through Artissima. Confirming the fair's ability to capture and convey the most innovative trends in advance, our Artissima The Forerunner column presents a selection of artists who took part in past editions of Artissima and are now showing work in some of the world's most prestigious contemporary art institutions.
Today for Artissima The Forerunner we present: CRISTIAN CHIRONI
► on view at Manifesta 13, with the show Marseille Drive, open until 28 November 2020.
Find out more: Marseille Drive
Marseille Drive is an interdisciplinary, itinerant and site-specific project combining architecture, urbanism, design, sound art and social relations. The artist Cristian Chironi starts a journey in a Fiat 127 car. The car is named Chameleon for its ability to change colors according to the chromatic combinations typical of Le Corbusier 's architectures. This trip traces the network of relationships that Le Corbusier established with different cities to explore – with the architect's heritage as well as personal stories related to Chironi's village in Sardinia as a starting point – the notions of housing and living in an era of increasing precariousness and mobility, and to question the distinction between nomadic and sedentary life. For this stopover in Marseille, Drive revolves around an exhibition at the Librairie Imbernon and a performance/car ride with the public to open a shared, intimate reflection on the notions of "home", housing, localisation, movement, and hospitality based on the specificity of this city and its inhabitants.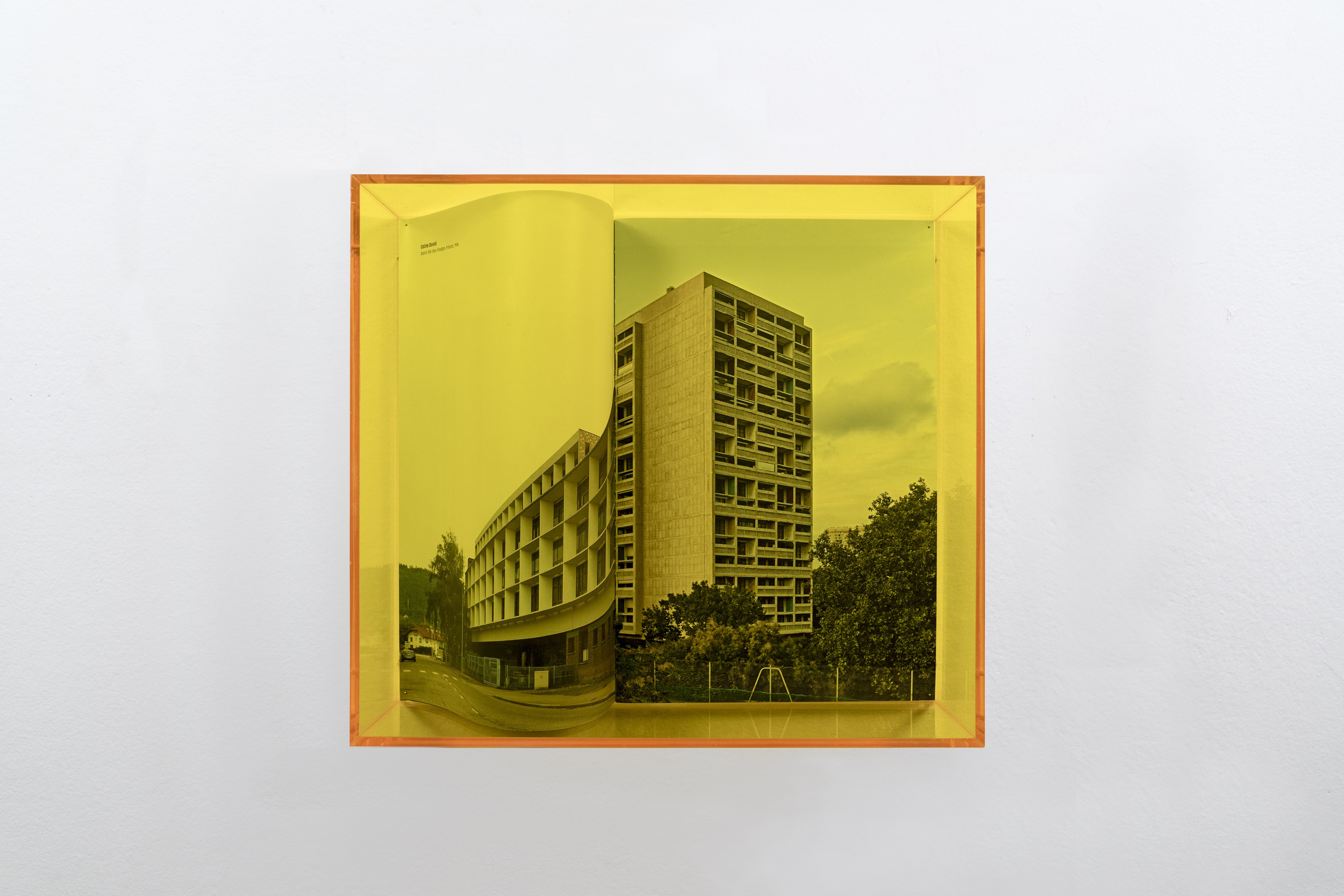 My house is a Le Corbusier (Usine Duval / Unitéd'Habitation Marseille), 2020, book pages folded, plexiglass, poliplat, pins, plexiglass, 37,5×32,2×9,5 © Cristian Chironi
► participant at Artissima 2019, with the special project CONCRETE, realized with VANNI occhiali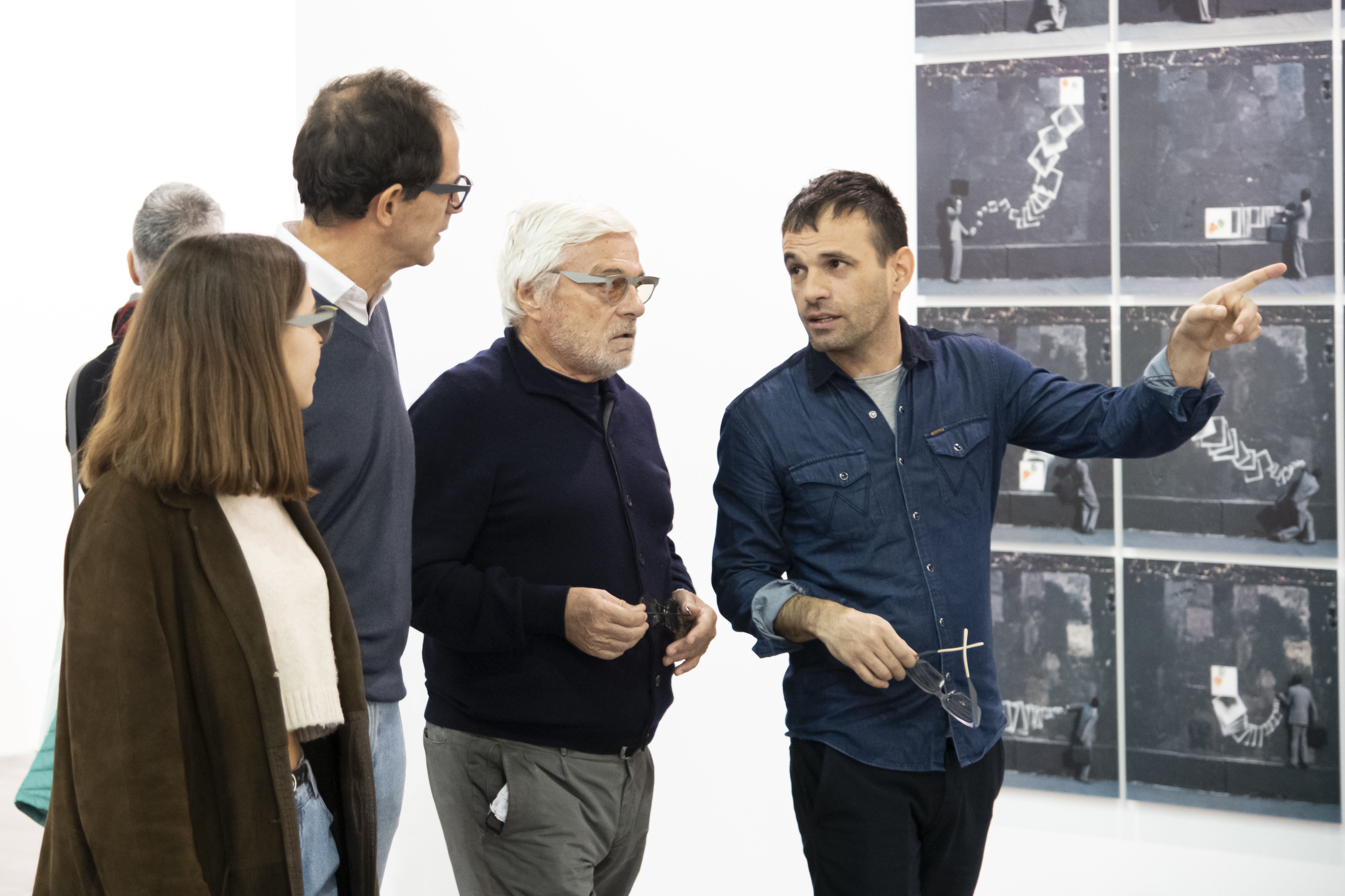 Learn more about the artists at Artissima 2019:
"Making its highly specialised know-how, finest machinery and innovative techniques of colouring and workmanship available, VANNI occhiali has invited the artist Cristian Chironi (Nuoro, 1974) to create a capsule collection of 400 metal eyeglasses with photochromic lenses. Two men's/unisex and two women's models take their cue from the various locations in the world where the artist has lived and worked: Casa Wabi, Puerto Escondido; Unité d'Habitation, Marseille; Villa Pierre Jeanneret, Chandigarh; Casa Victoria Ocampo, Buenos Aires. Colour, composition, aesthetic form and inclination link back to the mental impressions and life experiences of these places and works. Visitors who wore the glasses at the fair have been involved in a direct interaction with the artist, which was sudden, without preliminary agreement, unpredictable; revealed by quick approaches, intimate domestic gestures, confiding gazes. In this project Cristian Chironi developed a new relationship among design, architecture, installation, performance, visual dimension and narration. The eyewear, besides being worn by selected guests of the fair, journalists, curators and gallerists,  were on sale for the public. At the VANNI eyewear showroom in Piazza Carlo Emanuele II, the artist also created a project space with an installation to display the collection and to narrate the whole project".
–
Credits cover photo: Fiat 127 Special (Chameleon) – U.H. Marseille version for Marseille Drive. © Cristian Chironi