The future of contemporary art has passed through Artissima. Confirming the fair's ability to capture and convey the most innovative trends in advance, our Artissima The Forerunner column presents a selection of artists who took part in past editions of Artissima and are now showing work in some of the world's most prestigious contemporary art institutions.
Today for Artissima The Forerunner we present: ULLA VON BRANDENBURG
► on view at Palais De Tokyo, with the show Le milieu est bleu, open until 3 January 2021.
Find out more: Le milieu est bleu
For this new exhibition at the Palais de Tokyo, Ulla von Brandenburg has imagined a total, evolving project, inspired from the theatre, as well as its imaginary and conventions. Around the notion of ritual, understood as the possibility to explore the relationships between individuals and groups, and to create or not to create something in common, the artist invites the public to take part in an immersive and renewed experience of the themes, forms and motifs that feed into her work: movement, the stage, colours, music, textiles.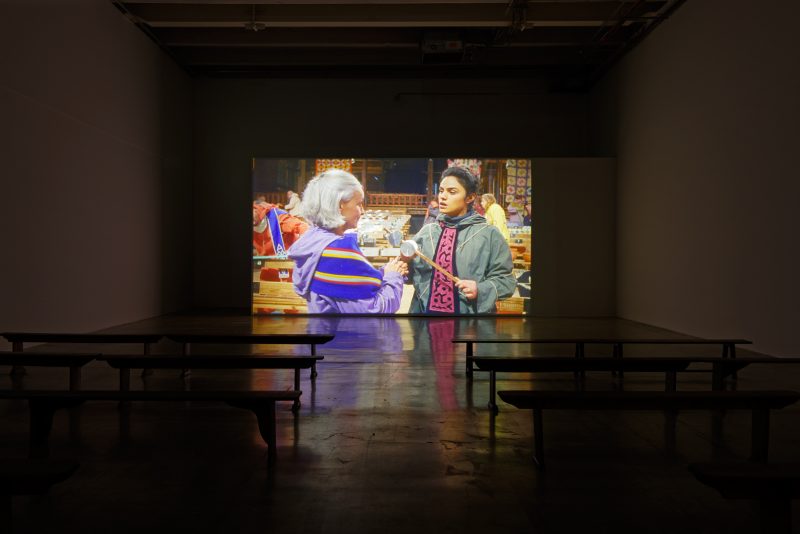 Exhibition view of « Le Milieu est bleu » – Ulla von Brandenburg, Palais de Tokyo(21.02 – 17.05.2020). Photo: Aurélien Mole. Courtesy The Artist and Produzentengalerie Hamburg
► participant at Artissima 2017, in the DISEGNI section, with the gallery Produzentengalerie Hamburg and winner of special mention for the Refresh Irinox Prize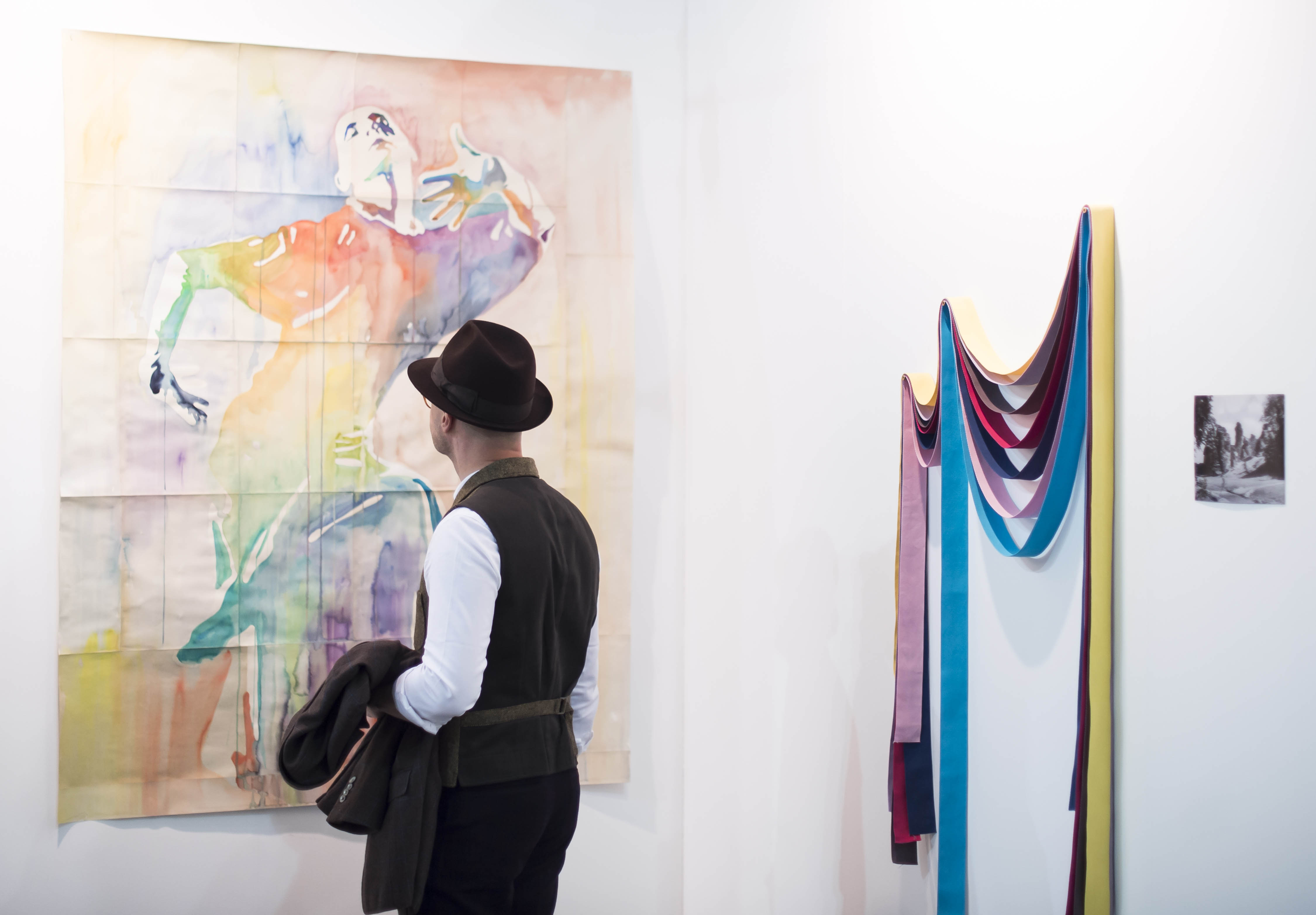 Learn more about the artist in the words of LUÍS SILVA & JOÃO MOURÃO, curators of the DISEGNI section of Artissima in 2017:
"Ulla von Brandenburg has a complex and multifaceted practice developed over the years through a combination of media such as film, installation, performance, drawing and painting. Her vocabulary developed by merging different approaches and methods of theatre and rules of performance to engage with cultural or social issues from different moments in history. Von Brandenburg's work explores how stories, rituals and symbols of our collective past have constituted our societies. Recurring to themes and images coming from literature, expressionist theatre, early cinema and psychoanalysis, the artist's work positions itself at the point at which reality ends and the illusion of life, emotions and events begins, and develops a language that loops back on itself, endlessly repeating and expanding."
_
Credits cover photo: Exhibition view of « Le Milieu est bleu » – Ulla von Brandenburg, Palais de Tokyo(21.02 – 17.05.2020). Photo: Aurélien Mole. Courtesy The Artist and Produzentengalerie Hamburg